Aug. 2020
Sophia and Georgia set up GroundTruth Production in 2012 and embarked on a mission to tell the truth from the ground - going beyond short news reports and capturing forgotten and in-depth stories in some of the world's harshest environments.
Written by Georgia & Sophia Scott
Co-Founders, GroundTruth Productions & GROUNDTRUTH Global 
Our first feature documentary, In the Shadow of War filmed over the course of 2012-2013, focused on four teenagers, who, like thousands of other children born at the end of the war in Bosnia, have grown up in orphanages or live with parents suffering from post-traumatic stress disorder. The film follows them as they grapple with turning 18 - coming to terms with how they were conceived, attempting to rebuild broken relationships and healing mental and physical scars.
These profound psychological effects can last for decades, impose great strains on society as a whole and can be the ground on which new enmities grow. When peace eventually comes to countries like Syria one of the great challenges will be to find ways of addressing these problems, to avoid creating a society which exists in an almost permanent state of trauma. By telling the stories in In The Shadow of War we hope to have shined a light on the ongoing consequences of war.


IN THE SHADOW OF WAR AGONISINGLY, RELUCTANTLY, BUT ESSENTIALLY SHINES A LIGHT ON THE "LOST GENERATION" OF BOSNIA THAT, WITHOUT ATTENTION, WILL CONTINUE TO WANDER IN THE DARK. ANDREW LATIMER, FILM REVIEW | HEYUGUYS 4 STARS ★★★★☆
Our second feature documentary, Lost in Lebanon, gained access to unknown stories in a region that is on the fringes of hell. Spending over a year in Lebanon - in Beirut and on the borders of Syria, this film tells the story behind mainstream news and reflects the strange chaotic lives of the people living in the shadow of the Syrian war and the resilience the people have to endure to live.
"THIS IS A MOVING, GALVANISING WORK THAT TACKLES THIS HORRIFIC HUMANITARIAN CRISIS WITH FRESH EYES." LESLIE FELPERIN - THE GUARDIAN ★★★★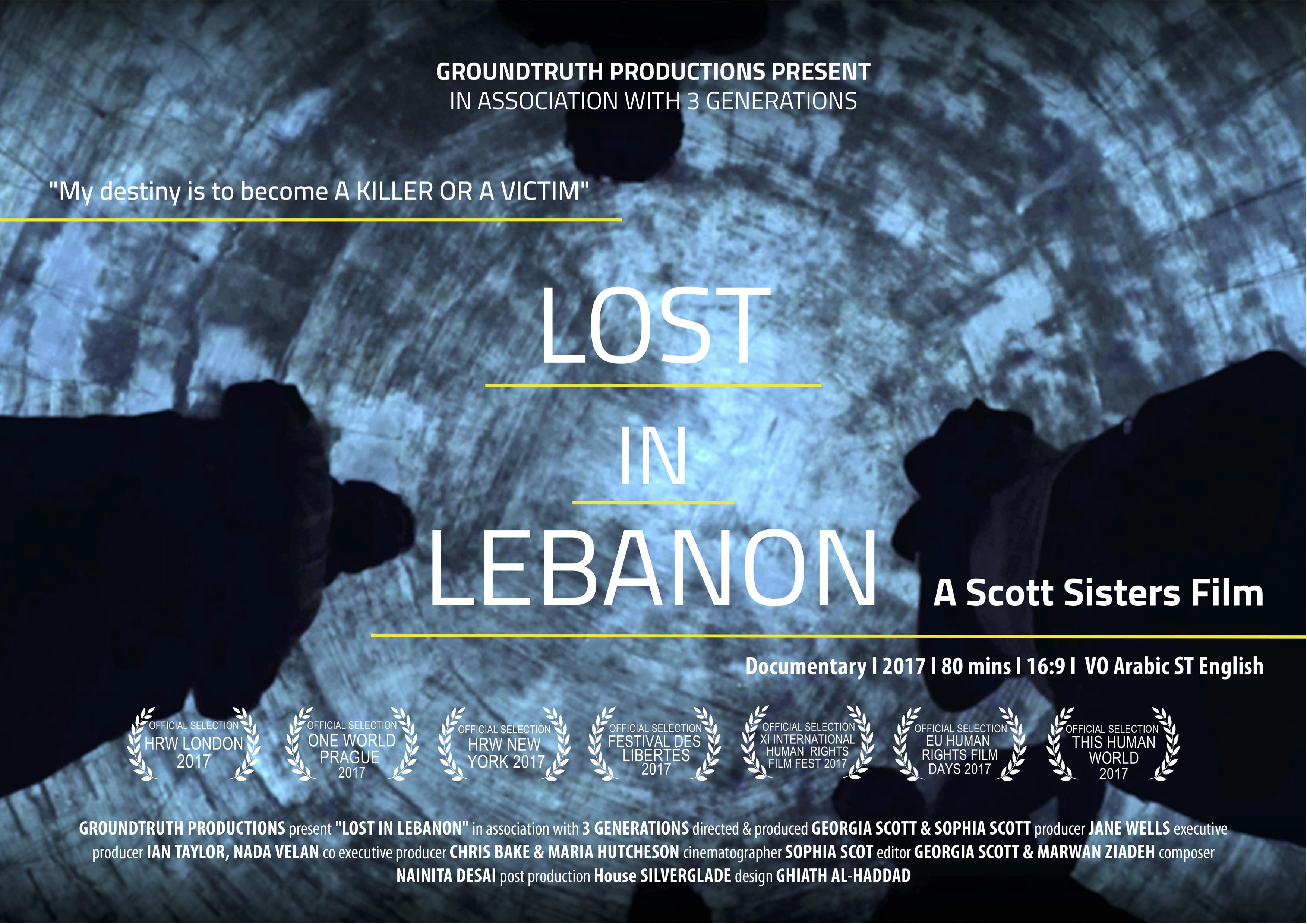 We have travelled across Africa filming for the Romeo Dallaire Child Soldier Initiative, capturing the incredible work of retired General Dallaire whose experiences during the Rwandan genocide set him on a path to help demobilise child soldiers globally. We filmed his team as they trained Kenyan, Rwandan and Sierra Leonean peacekeepers and soldiers to recognise child soldiers in the field and get the children back to safety rather than fighting guerrilla warfare. This solution based approach across borders with different nationalities working collaboratively for positive change is something we really took note of.



WE BELIEVE THAT STORYTELLING IS ONE OF THE MOST EFFECTIVE AND MEMORABLE WAYS OF DELIVERING INFORMATION AND THAT IT CAN CREATE POSITIVE BEHAVIOUR CHANGE THAT CAN LEAD TO SOLUTIONS BOTH FOR PEOPLE AND THE PLANET.

 
Now at GROUNDTRUTH we have the ability to document not only our products in action but also the creative process behind them. We use our filming skills to film and photograph every step of our supply chain, investigating each step, making sure our environmental footprint is as small as possible and that we know the people who make our bags.
Filming is second nature to us, so capturing the stories of our brand ambassadors like Robert Swan is a vital part of trial and testing our designs and material out in the field.