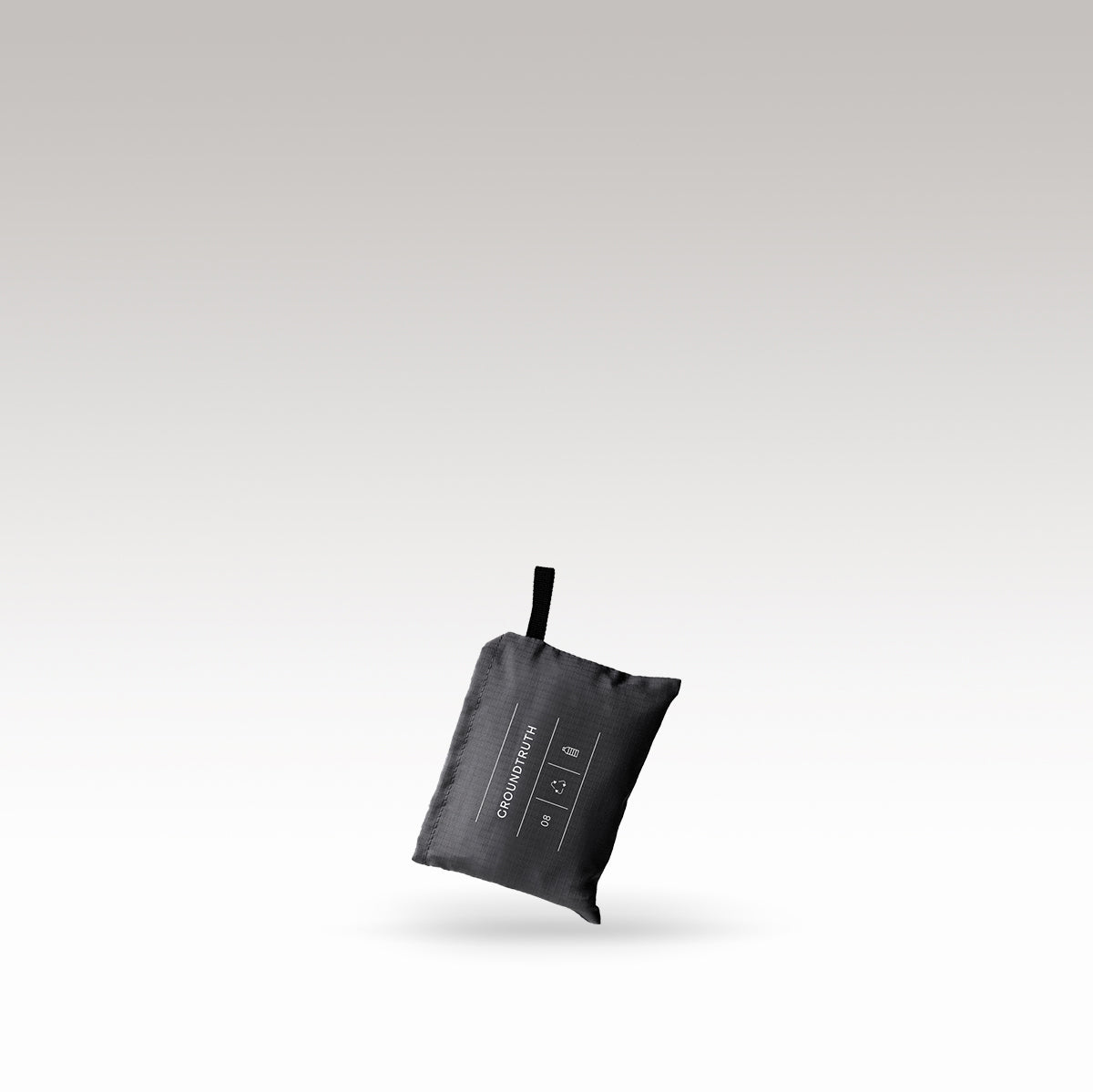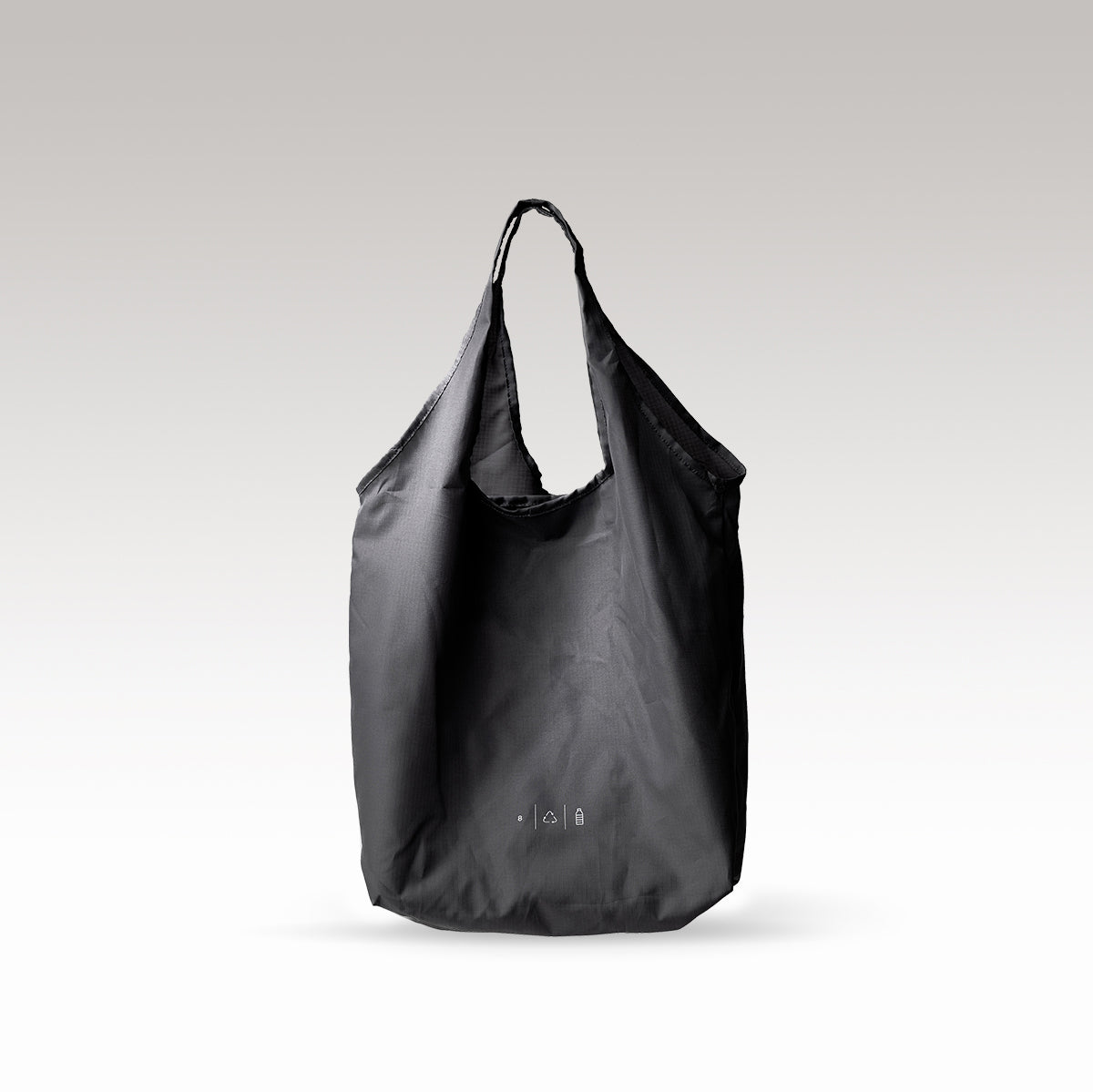 Shopping Tote 1.2
Each product removes plastic bottles from our environment.
Our durable and sustainable tote bags directly remove plastic waste from our planet's ecosystem and are perfect for any shopping trip. Tote 1.2 is a compact bag-in-a-bag tote, created from resilient and easy-to-clean recycled ripstop fabric.

Each of these tote bags removes 8 plastic bottles from our environment, is carbon neutral and packaged in a 100% biodegradable bag.
Height: 400 mm
Width: 315 mm
Strap Height: 260 mm
Pocket: W160 X H130
Weight: 0.2 KG
100% Recycled Materials:
Every component in the RIKR range is made from 100% recycled materials—from the bespoke tristop textile main body material to the padding, linings, buckles, binding, webbing, GT-OCO-CO2® zips, hardware, and even the thread that holds everything together.
Ethically Manufactured :
GROUNDTRUTH only works with bluesign®-certified and Global Recycled Standard manufacturers. Our products are made to the highest ethical and sustainable standards, ensuring that every RIKR product is fairly produced and designed to last. 
Go Carbon Negative:
Every GROUNDTRUTH product is carbon neutral, but if you share our drive to do better, you can opt to make your purchase carbon negative at checkout. All of our products are shipped in 100% recycled, recyclable, compostable and biodegradable packaging, using zero plastic.
GROUNDTRUTH provides 100% Carbon-neutral shipping
Free shipping and returns on UK orders over £60
Free shipping on USA orders over $150
Free shipping on EU orders over €150

Return:
30 day return policy - Please review our Return Policy for more info.

10 Year Guarantee
"Sustainable, carbon neutral, sturdy and perfect for the Arctic, the desert or the boardroom - GROUNDTRUTH covers it all."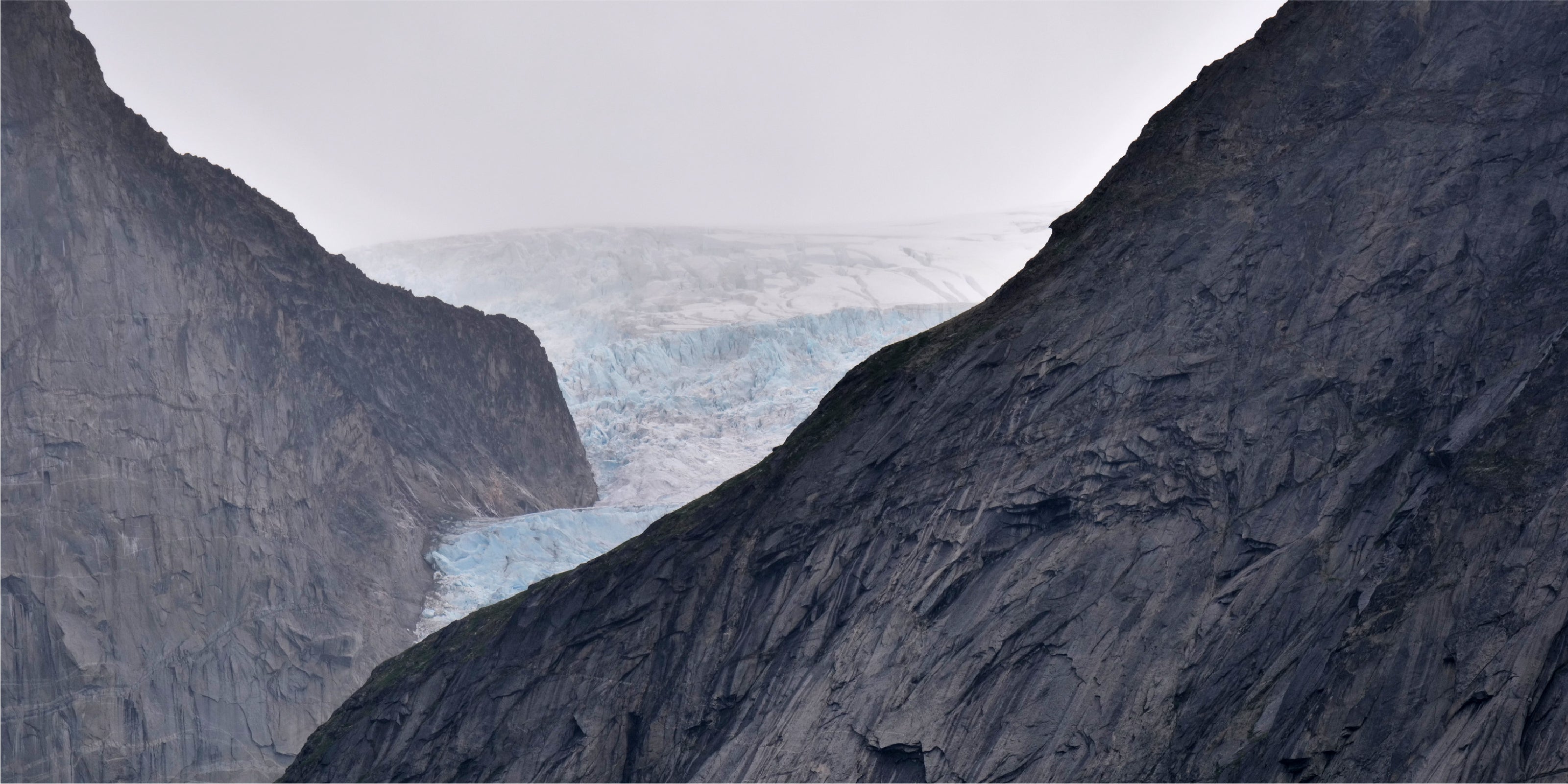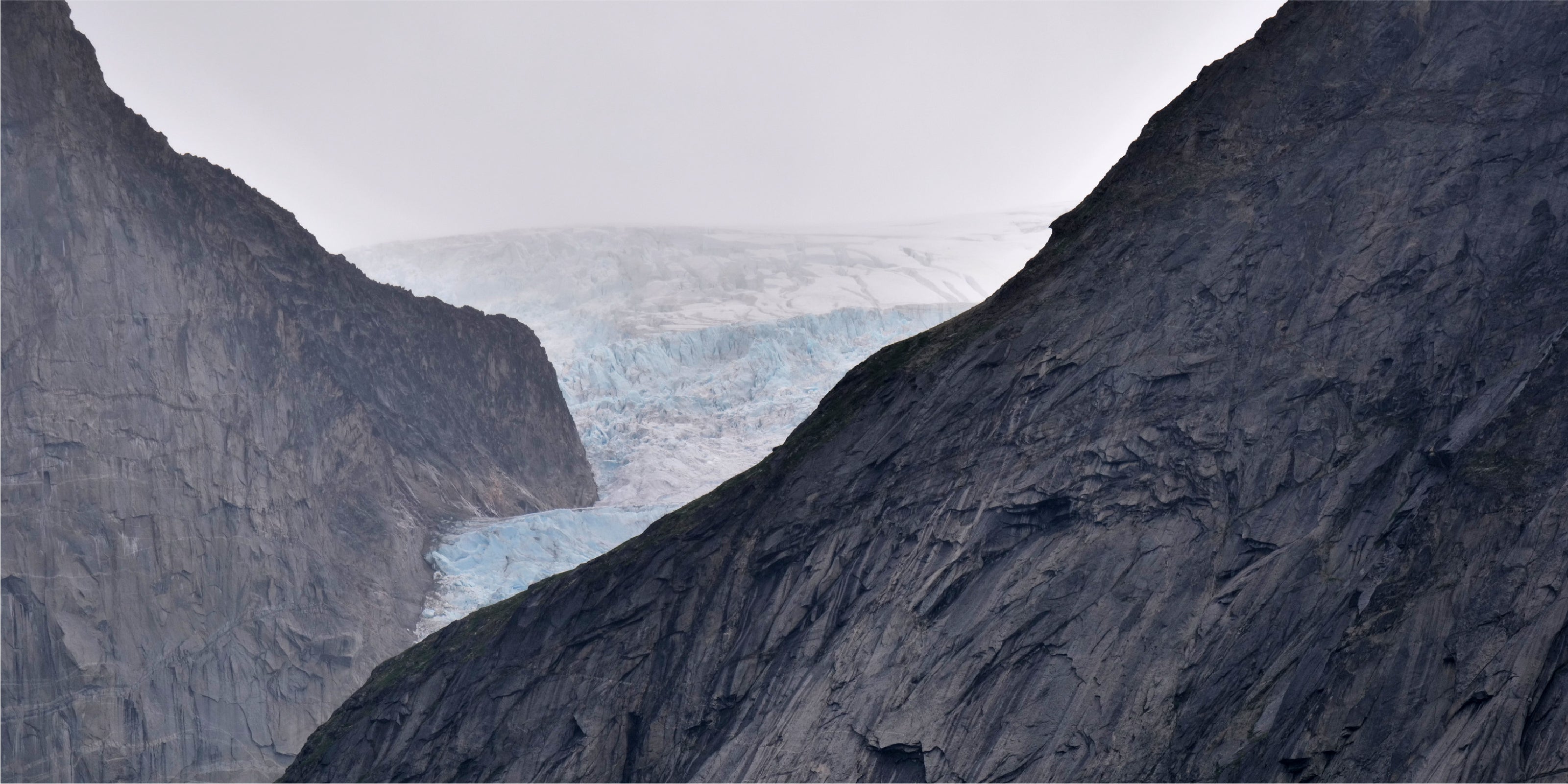 We are working to reduce and mitigate the impact of climate change, to minimise pollution, and to preserve valuable natural resources.
This product has no reviews yet.
This product has no reviews yet.